Like most diehard fans of "Eastbound and" Down," when I heard of HBO's "Vice Principals," I was overjoyed Danny McBride and Jody Hill were reuniting for another masterpiece. I promptly set a calendar alert for the July 17 premiere date, watched the teaser on repeat, and basked in the nostalgia of Kenny Powers.

If you're unfamiliar, the new series is about two power-struggling co-vice principals, Neal Gamby and Lee Russell (Danny McBride and Walton Goggins), who will stop at nothing to achieve their common goal to become the sole principal of North Jackson High School. The two men could not be more different. Much like Powers, Gamby, who dubs himself the disciplinarian of the school, has a creative foul mouth and is disliked by everyone. He is also a recently divorced father of a teenage girl (who prefers life with mom and mom's motocross boyfriend).
Lee Russell's friendly and flamboyant personality makes him popular with the staff, but his two-faced sociopathic side is difficult to conceal. At home, Russell is dealing with an in-law from hell, which adds fuel to the fire of his sadistic tendencies. But when North Jackson outsources the job to Dr. Belinda Brown (Kimberly Herbert Gregory,) a strong black college professor from Philly, Gamby and Russell join forces and conspire to crush her.
If that summary isn't convincing enough, here are seven reasons you need to start watching "Vice Principals" right now.
1. Danny McBride
From his appearance to his speaking cadence, Danny is inarguably one of the funniest ad-libbers in Hollywood. We all fell in love with Danny as Red when he rocked a kimono in "Pineapple Express," salivated over his deliciously wasteful breakfast in "This is the End," and re-vamped our American pride with him as Kenny Powers, the fallen baseball player in "Eastbound and Down." Now as Gamby, he embodies what we all know to be true about public school employees.

2. Walton Goggins
Admittedly, my excitement for "Vice Principals" was inspired mostly by Danny McBride because I missed Kenny Powers so much, but as Lee Russell, Goggins has damn near stolen the show. It's okay, because he's hysterical.
Walton's range as an actor is underappreciated, to say the least. From his work with FX alone, first as the underwhelming detective Shane Vendrell in "The Shield" and then as Venus Van Dam, the Southern saucy transgender prostitute in "Sons of Anarchy," it's plain as day that Goggins can do it all. I've heard the best way to identify a truly talented actor is that you can't imagine anyone else playing the role. For every single character Walton Goggins portrays, this rings true.

3. 'Vice Principals' Teaches You How to Deal with Difficult People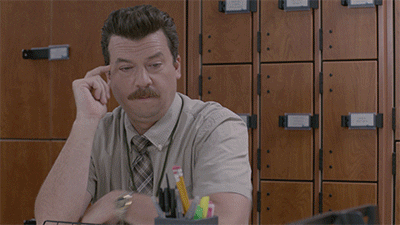 4. 'Vice Principals' Will Enhance Your Social Skills and Vocabulary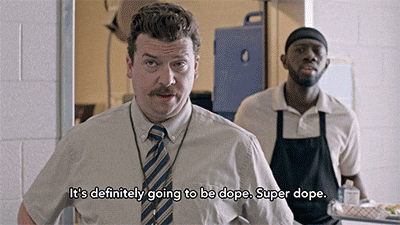 5. 'Vice Principals' Shows You How to Get the Girl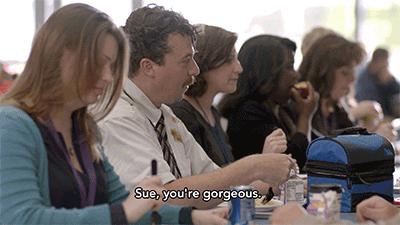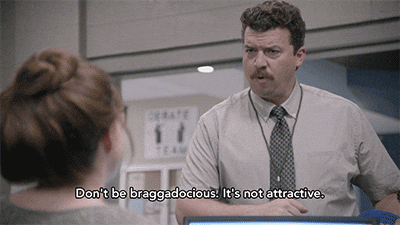 6. 'Vice Principals' Confirms High School Teachers Were as Lame and Awful as You Remember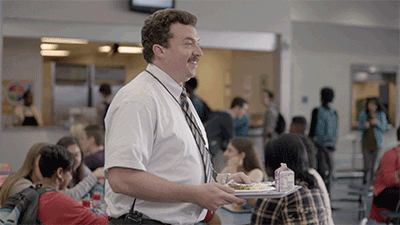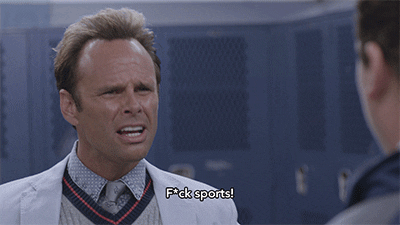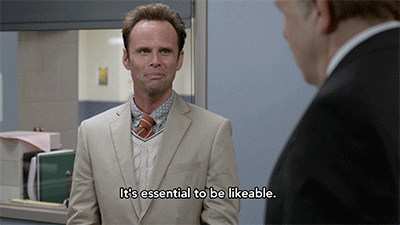 7. 'Vice Principals' Demonstrates the Importance of Tender Childcare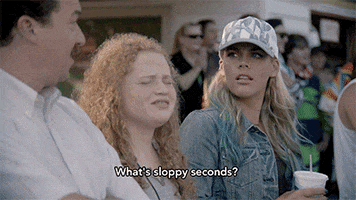 Don't waste another second. "Vice Principals" airs Sundays on HBO. Now halfway through its first season, there are four episodes of "Vice Principals" left, and it's only going to get better.
---