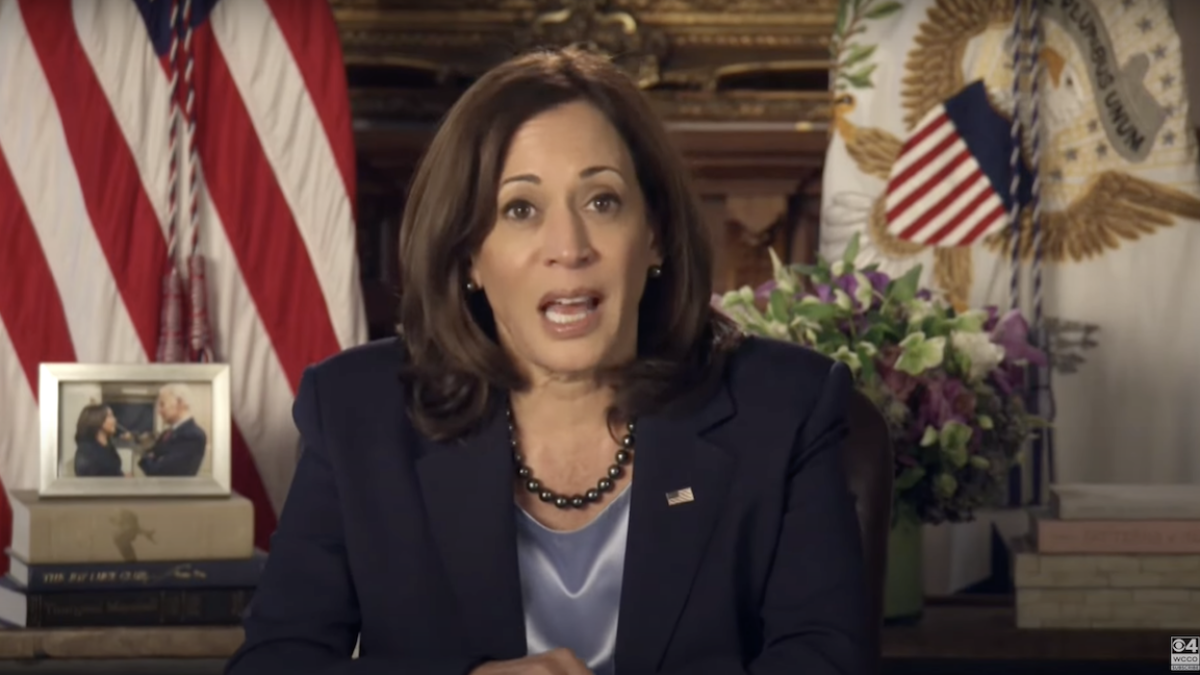 Remember when Kamala Harris openly called on supporters to help post bail for violent protestors in Minnesota during the George Floyd riots of 2020?
Apparently, she doesn't.
In an interview with WCCO 4 News, Harris was asked about her June 2020 tweet — two months before she was tapped as President Biden's running mate — asking followers to donate to the Minnesota Freedom Fund (MFF), a left-wing bail fund that aimed to get rioters out of jail following their arrest during the months-long George Floyd riots.
After explaining how she is "a child of parents who marched for civil rights in the 1960s in America," Harris emphatically dismissed her support of the bail fund as "misinformation."
"People are playing a lot of political games right now. We're 18 days away from midterms. And we have sadly not seen a lack of misinformation and disinformation, and I think this is another one of those examples," the Vice President said.
But the VP's tweet asking supporters to post bail for violent criminals is still up on Twitter.
Harris is either lying to the American public about a political stance she was incredibly vocal about just two years ago, or she's incompetent. Both are probably true.
Now that polls suggest Democrats may face a bloodbath at the ballot box this November — thanks to rising crime and skyrocketing inflation — Harris has to change her tune, i.e. sound like a moderate. This means distancing herself from the mainstream Democratic position that advocates for ending cashless bail for violent criminals so they can run free on our streets.
But Harris can't run from her radical policy stances — receipts exist, or in this case, a tweet. And neither can she run away from the Minnesota Freedom Fund's disastrous legacy.
After raising $35 million that summer alone — including from key celebrities such as Steve Carell, Cynthia Nixon, and Seth Rogen — Minneapolis' Fox 9 reported the fund bailed out criminals charged with murder, violent felonies, and sex crimes. Those sprung by the fund include a man who shot at the police during the riots, a woman who murdered a friend, and a twice-convicted sex offender.
In fact, MFF's Executive Director Greg Lewin said that when bailing out rioters, "I often don't even look at a charge when I bail someone out. I will see it after I pay the bill because it is not the point. The point is the system we are fighting."
No wonder Harris is lying to the public about her involvement with the group.
---