Being stuck at home for long enough gets to the best of us. Whether you feel like solving murder mysteries with Jimmy Stewart from your living room or living vicariously through Ferris Bueller's shenanigans, spend some of your all-too-abundant free time watching (or re-watching) these classics.
1.'Blast from the Past'
If you're low-key a doomsday prepper, or you feel like you've been in quarantine for thirty years and you just want someone who can relate… watch "Blast from the Past," a movie about a 1960s kid who grew up in an underground fallout shelter and resurfaces for the first time in the 1990s.
In this 1999 comedy starring Brendan Fraser and Alicia Silverstone, Fraser plays a conservative, old-school, and slightly naive man who grew up on 1950s music, movies, and manners in the nuclear fallout shelter his panicking father forced their family into at the height of the Cold War. When the locks on the fallout shelter open in 1997, Fraser finds himself re-entering the world for the first time in decades…a feeling you'll probably relate to when your governor lets you go back outside.
2. 'Watch Ferris Bueller's Day Off'
If you're restless for a day out on the town, insist the '80s were the peak of fashion, and dream of driving a 1961 Ferrari… watch "Ferris Bueller's Day Off," a movie about a guy just like you. In this classic comedy from 1986, three highschoolers skip class and spend a day living it up in the Windy City. If you liked the slapstick humor of Home Alone and the sweater vests of the' 80s, this flick is sure to make you laugh.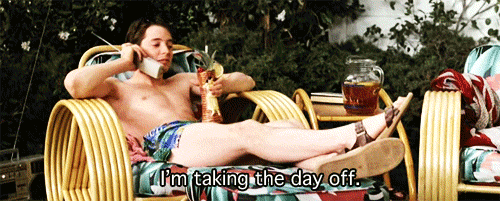 3. 'Catch Me If You Can'
If you're the adrenaline junkie who thrives on dodging stay-at-home orders and thinks you can get away with going anywhere during lockdown, possibly by posing as an essential worker…watch "Catch Me If You Can." A 2002 crime drama directed by Steven Spielberg that's based on the true story of con artist Frank Abagnale Junior. Leonardo DiCaprio plays Abagnale, frolicking around the world and faking careers as a pilot, doctor, and lawyer while being chased by an FBI agent (Tom Hanks).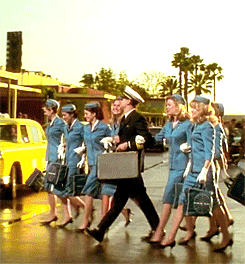 4. 'Rear Window'
If you love photography, murder mysteries, and travel, but being stuck at home has made you so bored you've been tempted to spy on your neighbors…watch "Rear Window," a classic Alfred Hitchcock thriller in which Jimmy Stewart plays a magazine photographer stuck in his apartment with a broken leg. Brilliantly filmed entirely from the perspective of the apartment, this 1954 murder mystery follows Stewart's character and his socialite girlfriend, played by Grace Kelly, as they notice suspicious behavior in a neighboring apartment.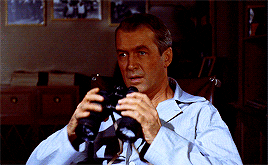 5. 'Groundhog Day'
If you hate alarm clocks, love small towns, and feel like all the days since March have run together…watch "Groundhog Day," where a cranky weatherman played by Bill Murray is sent to cover the Groundhog Day forecast but finds himself waking up to the same day every morning. This 1993 comedy is proof that even though the days stuck at home may feel like they're on loop, they can get better (and can be a great chance to learn new hobbies, from playing a new instrument to ice sculpting).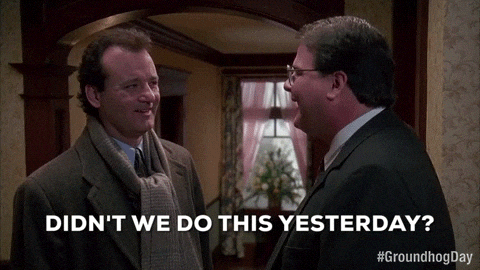 6. 'Pillow Talk'
If you think the 1950s were the peak of both romance and wallpaper, and you're getting sick of relying on phone calls and video chats to socialize…watch "Pillow Talk," a 1959 romantic comedy in which not every character is who they seem to be on the phone. Doris Day and Rock Hudson play neighbors who share a party phone line, but their relationship in person looks a bit different.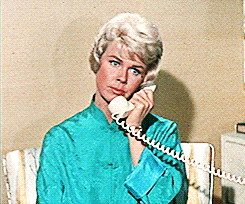 While we can't guarantee you'll get to crash a parade with Ferris Bueller or get Rock Hudson as a neighbor, these fun films might help you forget you haven't been to the movies in months.
---