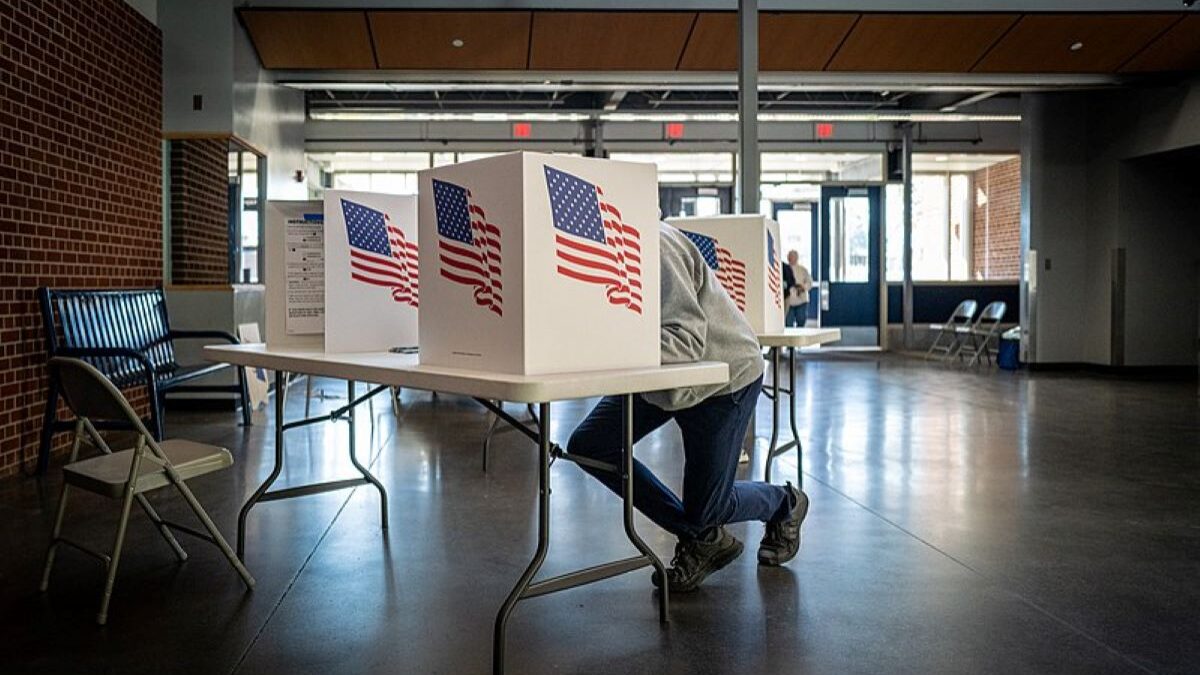 A Wisconsin judge issued a temporary injunction on Wednesday that will allow Republican poll watchers in Green Bay to observe the entire early voting process throughout the 2022 election cycle. The ruling came less than 24 hours after the Republican National Committee (RNC) took legal action against the city for barring GOP observers from supervising certain parts of the in-person absentee voting procedures.
In his order, Brown County Circuit Court Judge Marc Hammer ruled that Green Bay election officials must "provide observer access to the witness certification process and to the electors depositing his or her ballot in the ballot box during the in-person absentee voting window," adding that the city must develop a "viable process" adhering to the ruling by 2 p.m. on Wednesday. Under state law, in-person absentee ballot voting is permitted at a municipal clerk's office prior to Election Day.
In the lawsuit filed by the RNC on Tuesday, the plaintiffs alleged that Green Bay City Clerk Celestine Jeffreys had violated a Wisconsin statute that, as described in the suit, requires "municipal clerks [to] allow the public to observe all public aspects of the in-person absentee ballot voting process." According to the national GOP group, Jeffreys had divided the in-person absentee ballot voting process into two different parts of the building, with one being in her office and the other in the hallway outside her office.
As alleged in the suit, Jeffreys had restricted Republican poll watchers "to a small area of her office" and prohibited them from entering the public hallway to observe the certification process and voters depositing their ballots into the ballot box.
While Jeffreys has publicly stated that she intends to comply with Hammer's order, she has simultaneously defended her office's practice of denying requests for greater GOP poll watcher access to the entire early voting process by claiming that doing so would have "likely" led to "intrusions upon voters actively casting their ballots."
"The modifications made will continue to preserve and protect the integrity of the in-person absentee voting process while protecting voter security and freedom," she said.
The victory in Wisconsin comes amid a series of litigation filed by the RNC and other GOP-aligned groups across the country to defend the rights of Americans to faithfully observe the administration of elections. Additional states where the RNC has scored major legal wins for election integrity include Michigan, North Carolina, and Pennsylvania, among others.
---