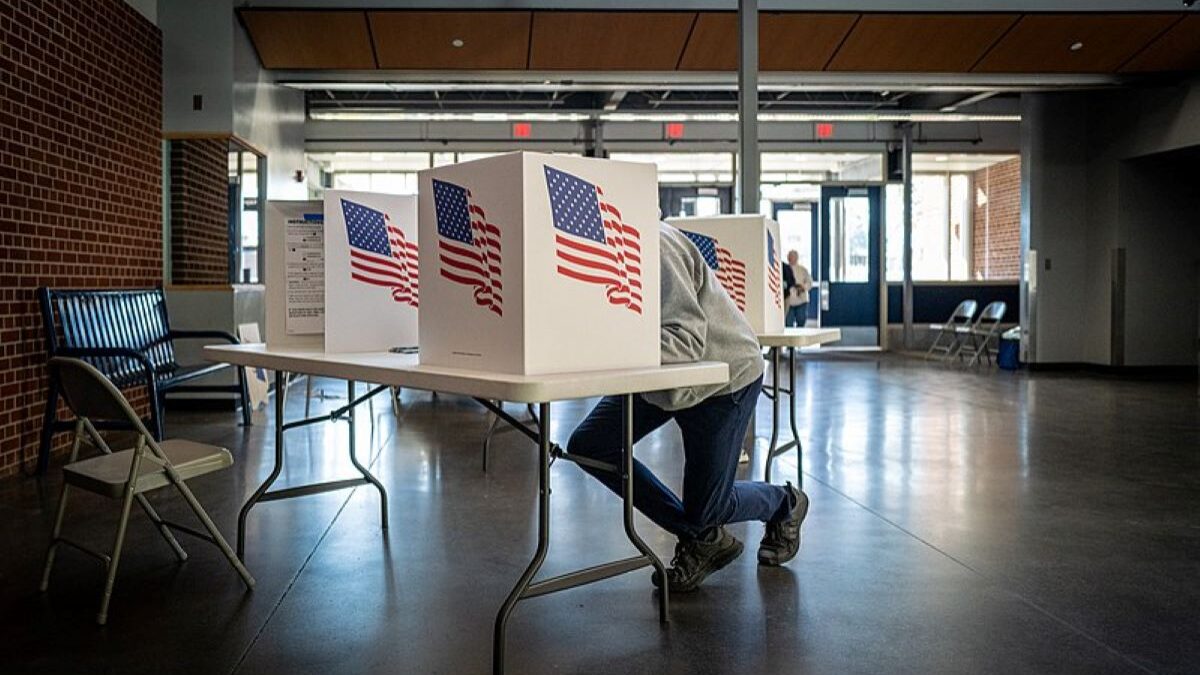 An elections group is joining a growing chorus of voices calling on Georgia's leading GOP officials to investigate a Democrat-friendly county's acceptance of grant money from a leftist organization that aims to change local election administration ahead of the 2024 election.
In a series of letters released on Friday, the Honest Elections Project (HEP) requests the Georgia State Election Board, Secretary of State Brad Raffensperger, and Attorney General Chris Carr investigate DeKalb County's acceptance of a $2 million grant from the Center for Tech and Civic Life (CTCL). Most notable for its role in siphoning hundreds of millions of dollars from Meta CEO Mark Zuckerberg into local election offices to benefit Democrats in the lead-up to the 2020 election, CTCL supplied the grant as part of the U.S. Alliance for Election Excellence.
As The Federalist previously reported, the Alliance is an $80 million venture by left-wing nonprofits that's seeking to replicate CTCL's 2020 strategy ahead of the 2024 election.
In its letters to leading Georgia officials, HEP alleges DeKalb's acceptance of the grant is a violation of Georgia's existing ban on outside funding for election administration and requests that if such a claim is found to be true, DeKalb be ordered to repay "any funds received in violation of Georgia law."
"DeKalb County's shameless violation of Georgia's duly enacted outside funding ban only serves to undermine voters' confidence in the election process and further embolden radical activists seeking to reshape America's election system for partisan gain," the documents read. "The Election Board, along with the Secretary of State and Attorney General, should investigate this violation and work to restore the public's confidence in Georgia's election process."
While Georgia law stipulates that local election officials are prohibited from accepting private funding to administer elections, DeKalb County officials seemingly sought to circumvent the statute by having their finance department apply for the Alliance grant. What's more, emails obtained by The Federalist indicate one of DeKalb's Republican election board members was not provided the county's Alliance grant application prior to the election board's announcement of the award.
[READ: How Georgia Became Democrats' Test Site For Their 2024 Private Takeover Of Election Offices]
"[The Alliance is] giving the $2 million to [DeKalb's] finance office and then the county is going to send the money to the elections department. So, they've essentially created this almost money laundering scheme to evade state law," HEP Executive Director Jason Snead told The Federalist. "The people of Georgia and the people of DeKalb County deserve to understand who came up with this idea, who identified this, and who decided to actually make this attempt to evade the state's prohibition on private funding of elections."
Unlike CTCL in 2020, which directly gave election offices private funding, the Alliance seeks to skirt existing "Zuckbucks" bans or restrictions passed by 24 states by providing election offices "scholarships" to cover membership costs. These scholarships are then "instantly converted into 'credits' that member offices can use to buy services from CTCL and other Alliance partners."
These left-wing nonprofits "are giving trainings, coaching, legal advice, political advice, [and] helping [election offices] to restructure and redevelop their entire operation," Snead said. "In other words, their principal objective here is to surround and reshape these offices, and the Alliance is designed to help them do that."
In addition to HEP, the group known as Restoring Integrity and Trust in Elections has also been among those to call for an investigation into DeKalb's acceptance of the grant. In a legal complaint filed last week with the state's election board, the organization alleged the county's evasion of the state law "undermines democratic self-governance … and erodes public trust and confidence in our elections."
---