Valentine's Day is fast approaching, and that means a plethora of single people will be swiping away on Tinder and Bumble looking for love — or maybe settling for a date with a romantic movie instead. But instead of reaching for "old" standbys like The Notebook or Sleepless in Seattle, I recommend you pick a real oldie-but-goodie: 1940's The Shop Around the Corner, starring Jimmy Stewart. Here's why.
Millennials like me love to complain about how much easier dating must have been for our parents and grandparents, before dating websites made it seem like committing to one person was throwing away a million fish in the sea waiting for your swipe. Back then, you just picked the best-looking person of the opposite sex in your town, and before you knew it, you had a white picket fence and a baby, right?
Things are different now. These days, not only can you get rejected on a dating app, you can get rejected by a dating app: The League, Raya, and Beautiful People are apps that let in only the best-educated, richest, and most attractive, respectively.
A Shop Around the Corner bursts our millennial bubble of thinking we have the monopoly on bad romance. It's about two single department store clerks named Alfred and Klara who can't stand each other but love to brag to one another about how great their romantic pen pals are. No spoilers on who the anonymous pen pals turn out to be, but I think you can guess.
Read on for seven reasons why this film shows that dating has always been rough.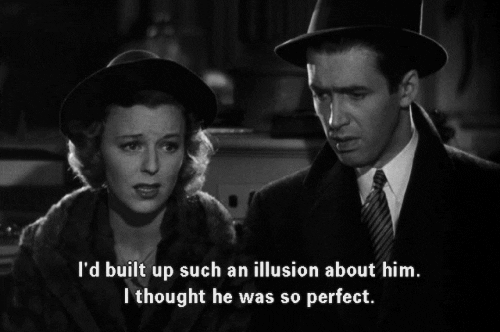 1. It's easy to build up a connection with someone in your head…
… then realize that there's a reason your messages to each other mainly consisted of emojis and "OMG, same!" texts when you finally meet (cue the sad trombone music). Klara is let down by her pen pal and has a mini pity party, so apparently this feeling isn't particular to millennials and our heavily filtered selfies.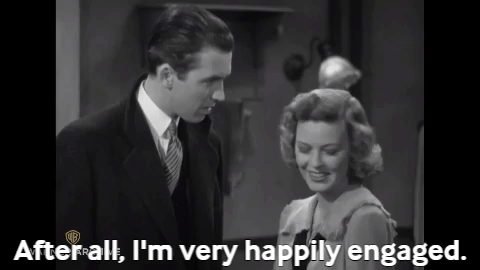 2. It's also easy to get too attached too quickly.
Some of us have the tendency to think we've found THE ONE, and let EVERYONE know! Klara brags to Alfred that her pen pal (whom she has yet to meet) is ready to wife her. Don't be like Klara.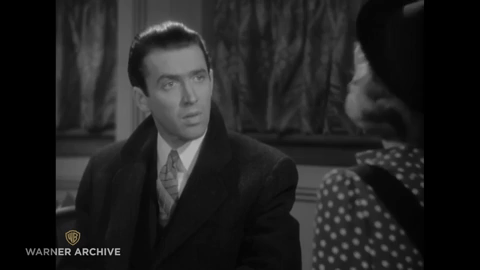 3. That moment on a first date…
… when you have no idea how to respond to something he or she just said. Whatever you do, don't verbal vomit or ask, "Do you like bread?"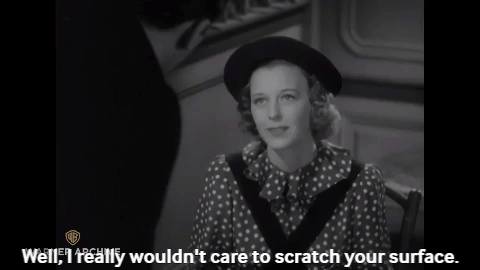 4. Getting rejected has always stung.
This one's a rejection line for the ages. Klara lets a gentleman know she is NOT interested. Looks like having a thick skin when dating has always been helpful.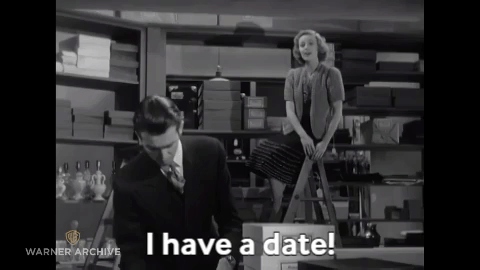 5. There's always that one annoying guy or girl in the office with a date every weekend.
Some people just can't stop bragging about their love life. Yep, it looks like your grandma and grandpa dealt with people like that too.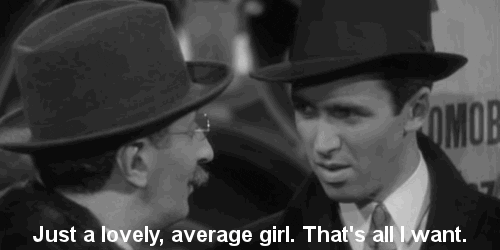 6. Sometimes, you just get tired of the runaround.
Hello, low standards. In the film, Alfred has had enough.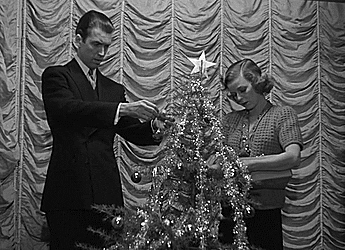 7. Looks like awkward silence is nothing new, either.
Soooooo awkward.
Well, there you have it. Substitute Tinder for the anonymous letters, and The Shop Around the Corner becomes a modern romantic comedy that echoes dating complaints that many people have today. But luckily the similarities don't end there. This film also shows that the recipe for a good relationship hasn't changed: it's all about swallowing your pride and making a choice for love. Guess you'll have to watch it to find out how it ends.
---