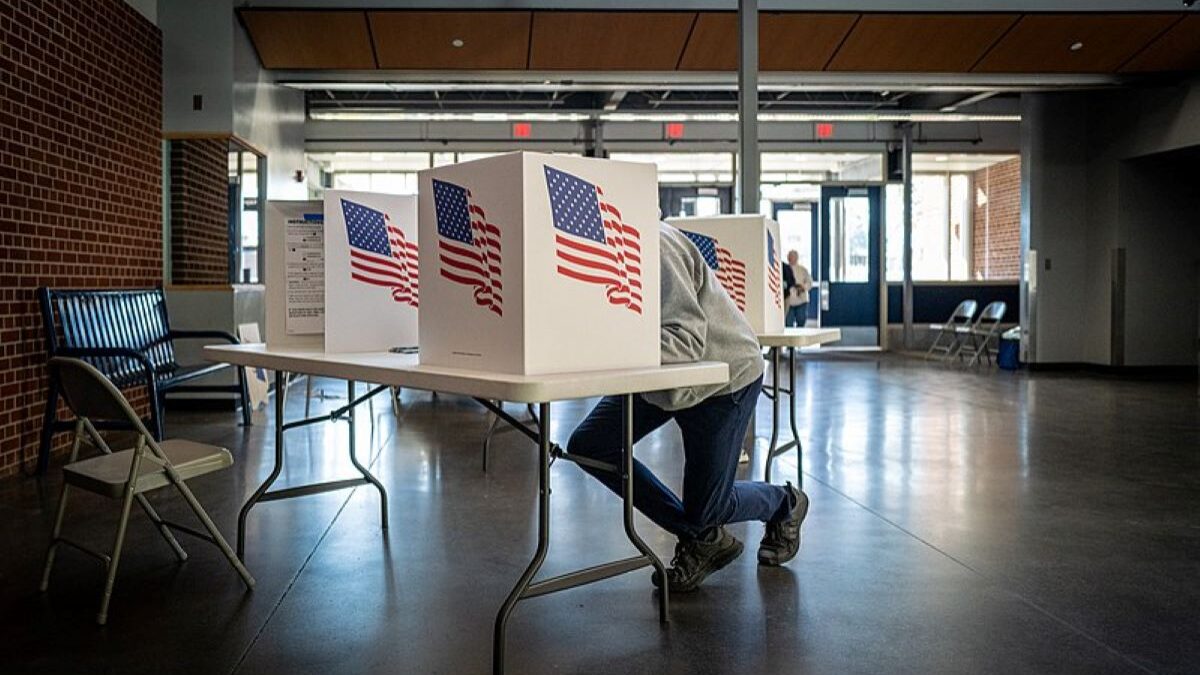 The Georgia General Assembly passed a bill on Wednesday prohibiting local election offices from working around state law to use any kind of private funding to conduct elections.
SB 222 stipulates that all "costs and expenses related to conducting primaries, elections, runoffs, or other undertakings authorized or required by [state law] shall be paid from lawfully appropriated public funds."
"[N]o county or municipal government, government employee, or election official shall solicit, take, or otherwise accept from any person a contribution, donation, service, or anything else of value for the purpose of conducting primaries or elections or in support of performing his or her duties under this chapter," the measure reads. The bill passed the state Senate (32-21) on Wednesday after clearing the House of Representatives (100-69) on Monday.
SB 222 was introduced last month after DeKalb County, a Democrat stronghold, announced it had been selected to join the U.S. Alliance for Election Excellence after the county's commissioners accepted a $2 million grant from the Center for Tech and Civic Life (CTCL). As The Federalist reported, the Alliance is an $80 million venture launched last year by left-wing nonprofits to "systematically influence every aspect of election administration" and advance Democrat-backed voting policies in local election offices.
While Georgia Republicans passed a law (SB 202) in 2021 banning the private funding of local election offices, DeKalb officials used a loophole in the statute to justify accepting the grant from the Alliance. Instead of having their election office accept the funds, DeKalb officials had the county's finance department apply for the grant. As Democrat and DeKalb Board of Registration and Elections Chair Dele Lowman Smith admitted, this was done "since election offices are not allowed to receive grants directly."
[READ: How Georgia Became Democrats' Test Site For Their 2024 Private Takeover Of Election Offices]
During the 2020 election, groups like CTCL received hundreds of millions of dollars from Meta CEO Mark Zuckerberg. These "Zuckbucks" were poured into local election offices in battleground states around the country to change how elections were administered, such as by expanding unsecure election protocols like mail-in voting and the use of ballot drop boxes. To make matters worse, the grants were heavily skewed toward Democrat-majority counties, essentially making it a massive Democrat get-out-the-vote operation.
While speaking with The Federalist, DeKalb County GOP Chair Marci McCarthy commended Georgia Republicans for acting quickly to secure the integrity of the state's elections.
"This happened in less than 60 days from the situations arising [in DeKalb County] to passing as law. … To me, that really demonstrates the sincerity of Georgia Republicans in wanting to ensure fitness, integrity, and trust in our elections," McCarthy said. Georgia Democrats "wanted to create an unfair advantage for their counties … and they disregarded the smaller more rural counties" in the process.
Meanwhile, the U.S. Alliance for Election Excellence — of which CTCL is a key partner — is attempting to replicate the strategy ahead of the 2024 elections. In a recent report, the Honest Elections Project and the John Locke Foundation revealed how the Alliance seeks to skirt existing "Zuckbucks" bans or restrictions passed by 24 states by providing election offices with "scholarships" to cover membership costs. These scholarships are then "instantly converted into 'credits' that member offices can use to buy services from CTCL and other Alliance partners."
Georgia Gov. Brian Kemp spokesman Andrew Isenhour told The Federalist that the governor's office is currently in the bill review process and that any signing decisions will be made public upon completion.
This article has been updated to include a statement from Gov. Brian Kemp's office.
---