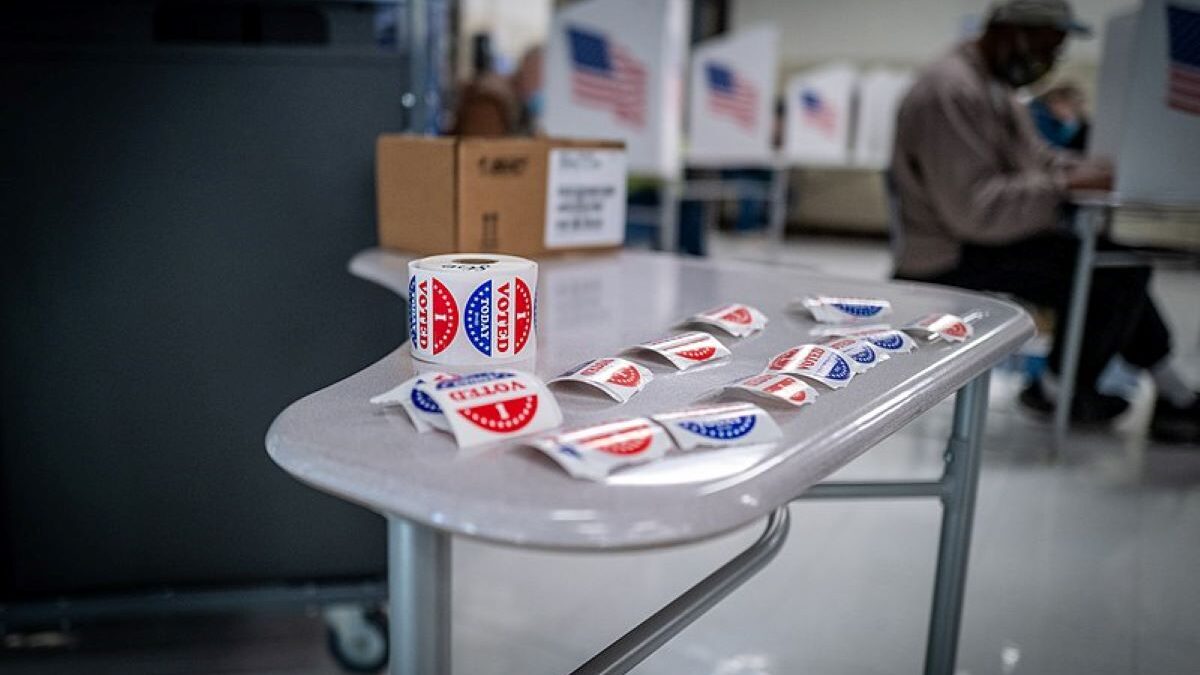 In the interim between the major 2022 and 2024 election cycles, Republican lawmakers are focusing on how they can strengthen election laws to ensure key federal and state races are conducted securely and fairly. A new report released by the House Election Integrity Caucus highlights the successful election integrity reforms made this past cycle and makes future recommendations for policymakers.
"A look at what went right and what went wrong in election administration is the first step to securing our elections and restoring voter confidence," Rep. Claudia Tenney, R-N.Y., told The Federalist. "The Election Integrity Caucus' 2022 Midterm Review is a look at the positive efforts of states like Georgia, Texas, and Florida, which are working to implement policies that promote fair, free, and transparent elections. It is also a look at what went wrong in states like New York and California, which implemented policies that encouraged chaos at the ballot box and undermined voter confidence."
Tenney launched the House Election Integrity Caucus in 2021 to restore "faith in the democratic process," especially as Democrats tried to diminish and destroy safeguards for administering elections through bills such as HR 1, which sought to federalize American elections, or the John Lewis Voting Rights Act, which would overturn voter ID requirements.
The report documents several election integrity laws recently passed by Georgia, Texas, and Florida that strengthened the security of each state's election process. Georgia's SB 202 strengthened voter ID requirements and banned the private funding of elections. Despite Democrats' characterization of the bill — which also expanded early voting — as "Jim Crow 2.0" and other slurs, the report notes that Georgia experienced "historic early turnout that rivaled presidential cycles," especially among minority voters.
"The Lone Star State gets five stars for election administration!" the report declares, noting that Texas' SB 1 gave poll watchers more access to "salient aspects of the elections process," in addition to legalizing ballot curing.
The report also highlights Florida's SB 90, which strengthened voter ID requirements, barred unsolicited mail-in balloting, and prohibited "ballot harvesting by political operatives."
"Between Hurricanes Ian and Nicole, Florida organized and executed a safe and secure midterm election," the report reads. "Preliminary numbers have Florida turnout of over 7.5M or 49.3% of their voting-eligible population."
Next the report details problematic election-related legislation passed by both New York and California. New York's SB 1046 is a state version of the John Lewis Voting Rights Act, requiring "covered jurisdictions" to "preclear" any changes to election-related laws or policies that could potentially have a disparate impact on racial minorities. In California, automatic mail-in voting was established via AB 37, making California a permanent mail-in ballot state.
The report ends with several recommendations for policymakers on the national and state level, including strengthening photo ID requirements, maintaining accurate state voter rolls, ensuring Election Day does not become "Election Month," and passing the American Confidence in Elections Act, "a comprehensive legislative package that would provide states with tools to boost election integrity, prohibit non-citizens from voting, ban Zuckerbucks, and end Biden's Executive Order 14019 turning federal agencies into partisan get-out-the-vote operations."
While the work of the House Election Integrity Caucus has just begun, Tenney told The Federalist she "applaud[s] the work of the legislatures, chief election officers, and executives who [before the 2022 cycle] got it right by prioritizing election integrity — guaranteeing our elections are secure by making it harder to cheat and more accessible by making it easier to vote."
---